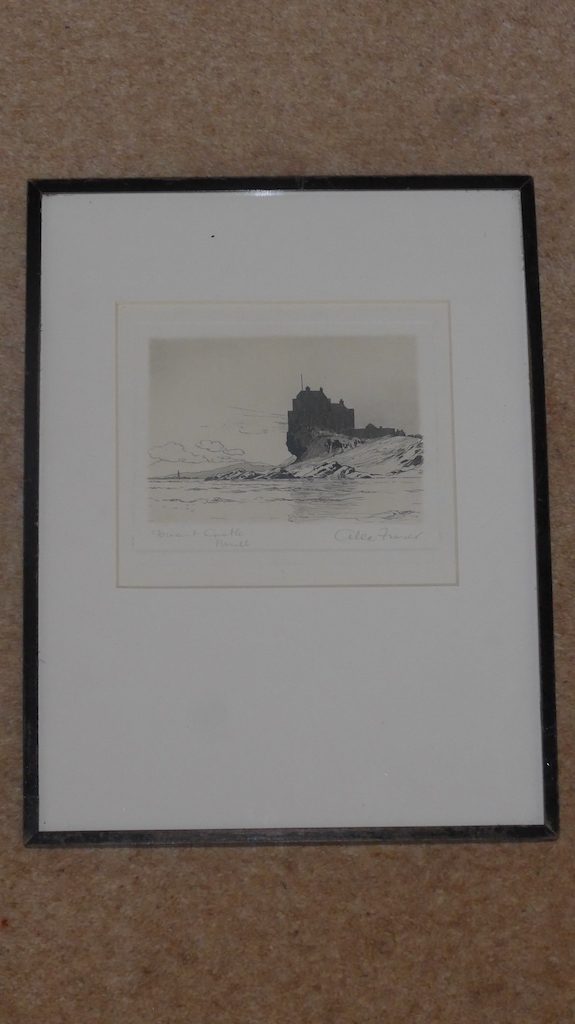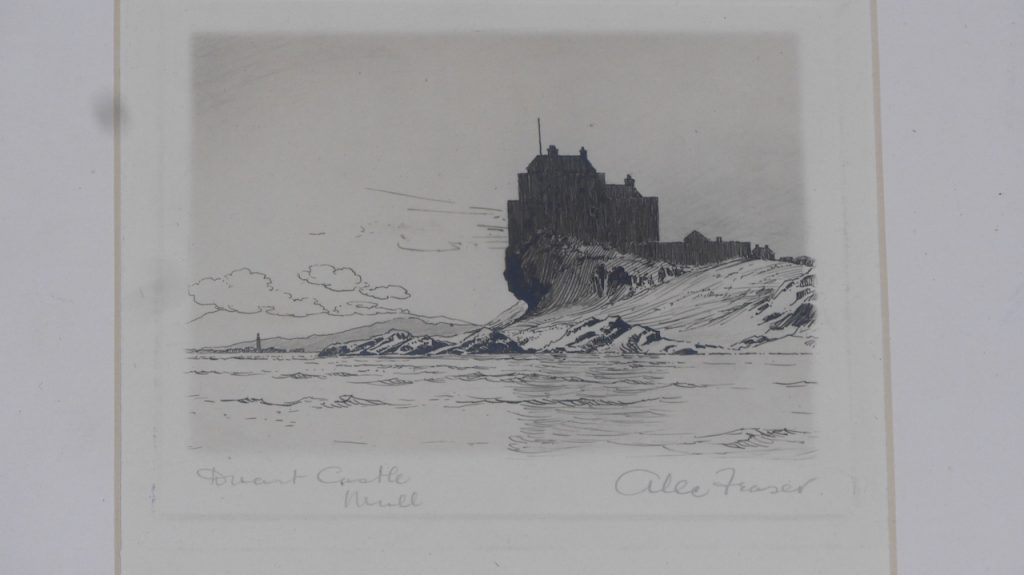 Duart Castle on the Island Of Mull by Alec Coutts Fraser. A fine view of this 13th century stronghold, probably built by the Clan Macdonald but later the seat of the Clan Maclean.
Signed and titled in pencil by the artist and in good condition, remounted  in its original frame.
Measures 15 m wide by 13 cm deep (23.5 cm by 30.5 cm in its frame}.