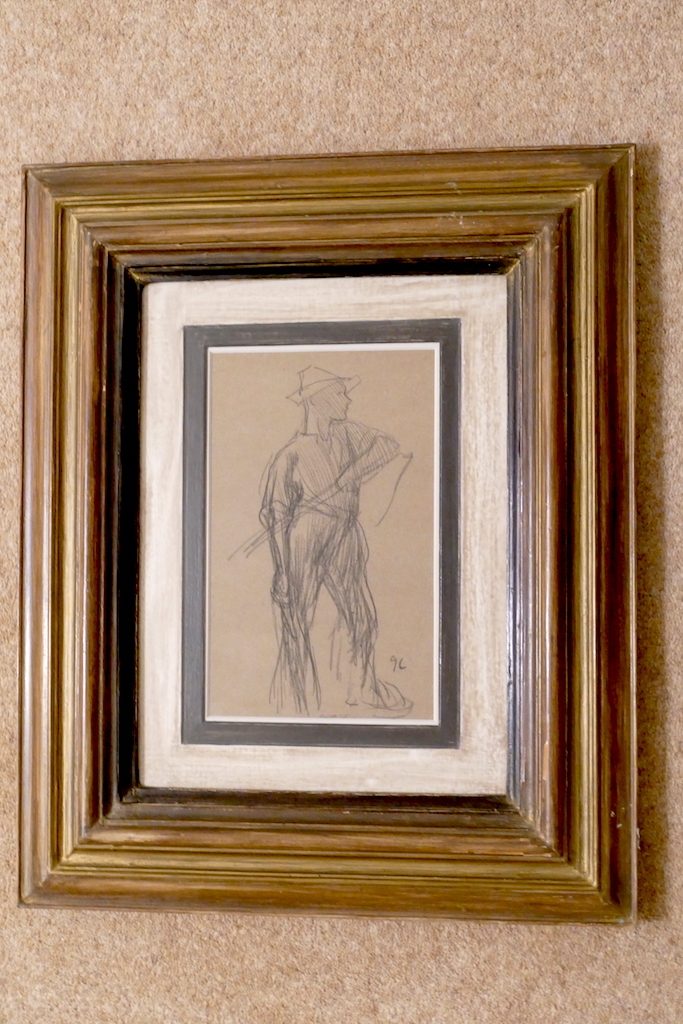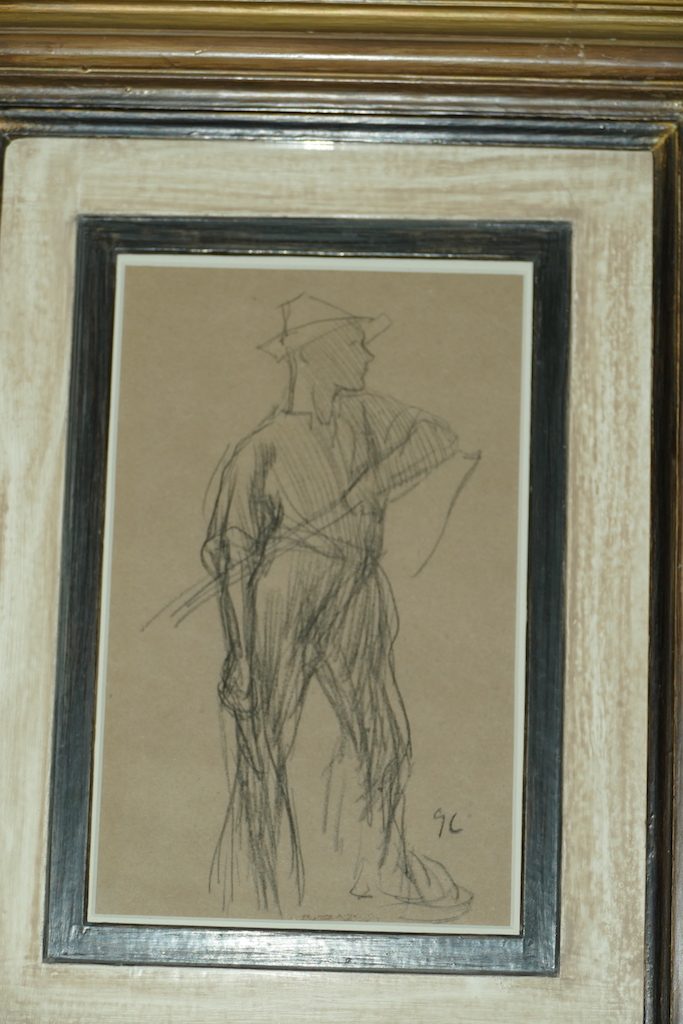 Bearing the initials of Sir George Clausen (1852-1944), this is a preliminary study for one of his finished oil paintings – "The Harvest"  – and shows a field-worker holding what looks like a scythe.   In good condition in its original frame and mount. A note on the original back-board indicates that this work came from the estate of the artist and collector Edward Le Bas (1904-1966). A small label, verso, also seems to indicate that  it may have been exhibited in 1926.
Measures 14.5 cm wide by 23.5 cm (39 cm by 47.5 cm in its frame).
N.B,  Edwards Le Bas, with the Fine Art Society, provided provenance for the sale of another Clausen work –  the 1890 pastel – "Sheepfold At Evening".
£x
SOLD
- no longer available