The Mouth Of The Wick by Mary Oswald (exhibited. 1888-1905)
A small oil on board by the Scottish artist Mary Oswald showing fishing boats at the mouth of the River Wick in the far North of Scotland. In the distance larger boats are showing their sails whilst, in the foreground, men are rowing smaller craft. This work is signed and titled, verso, by the artist who has gifted it to the Rev. J.T. Lawrence with her kindest regards. In good condition in its original frame.
Measures 24 cm wide by 13 cm deep (36.5 cm wide by 25.5 cm deep in its frame).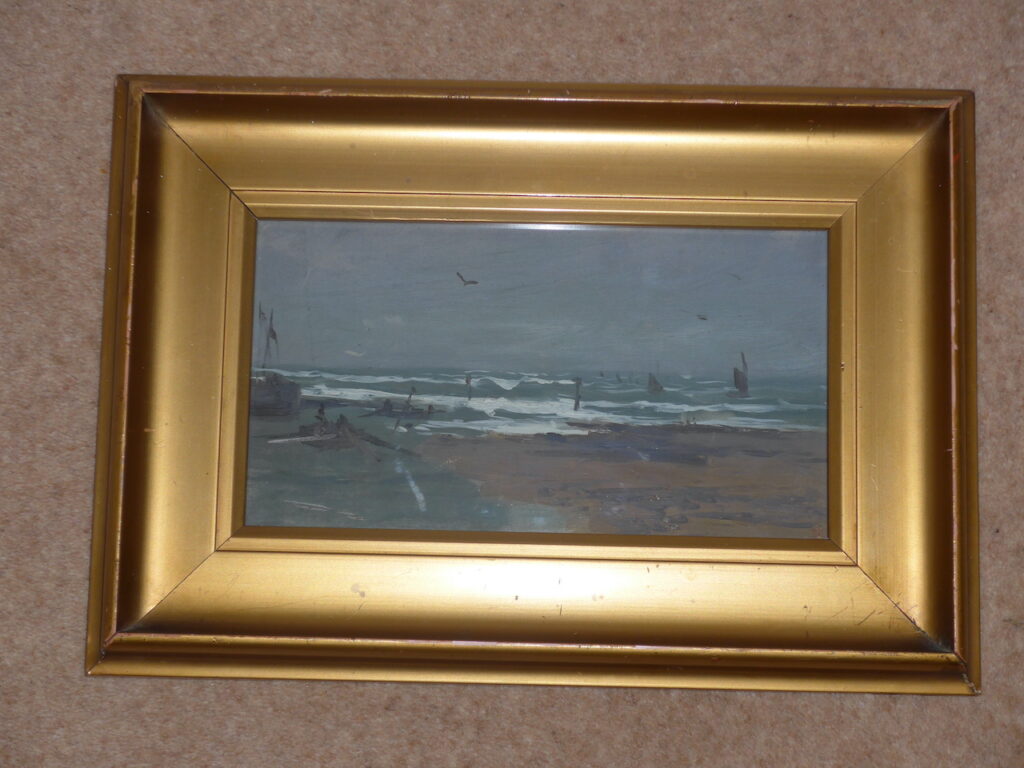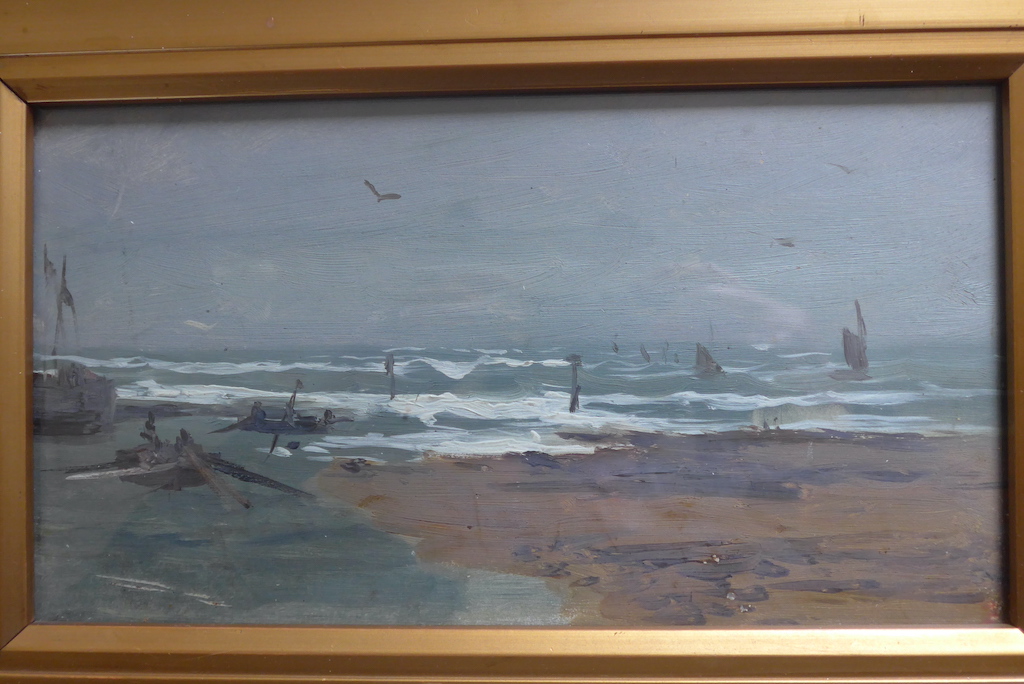 £150
SOLD
- no longer available