Tag:
Douglas Davies
Having  studied Ceramics and Glass Design at Edinburgh College of Art from 1966 – 1970 when he obtained a Postgraduate Scholarship in Ceramics and a Travelling Scholarship to Italy, Davies joined the staff of   Glasgow School of Art  as a Lecturer in Ceramics.  Later  he became a full-time painter and potter  and was elected a member of the Royal Scottish Society of Painters in Watercolour in 2000. Davies says he is inspired by the varied landscapes of the Borders where he lives.  He has had many solo shows across Scotland and has exhibited at a number   of the country's most prestigious galleries and institutions.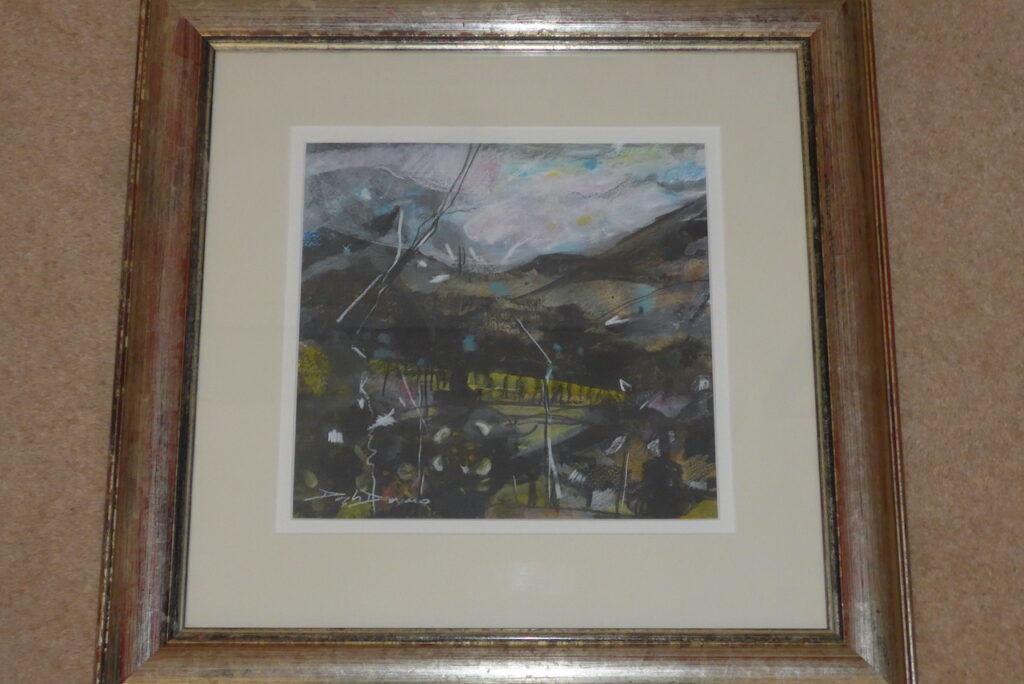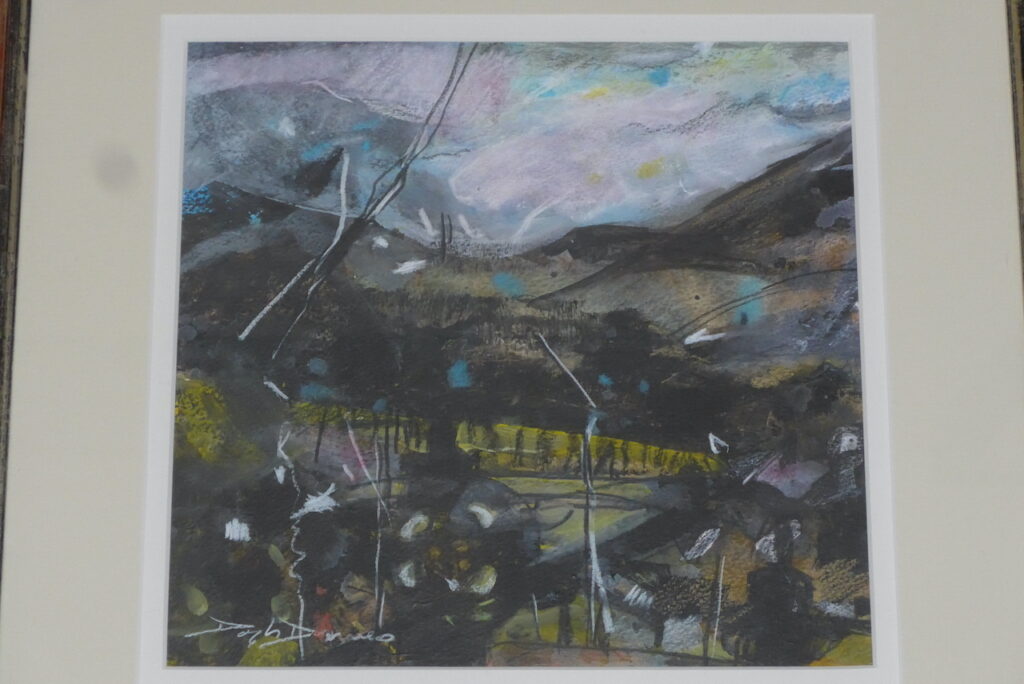 £350
SOLD
- no longer available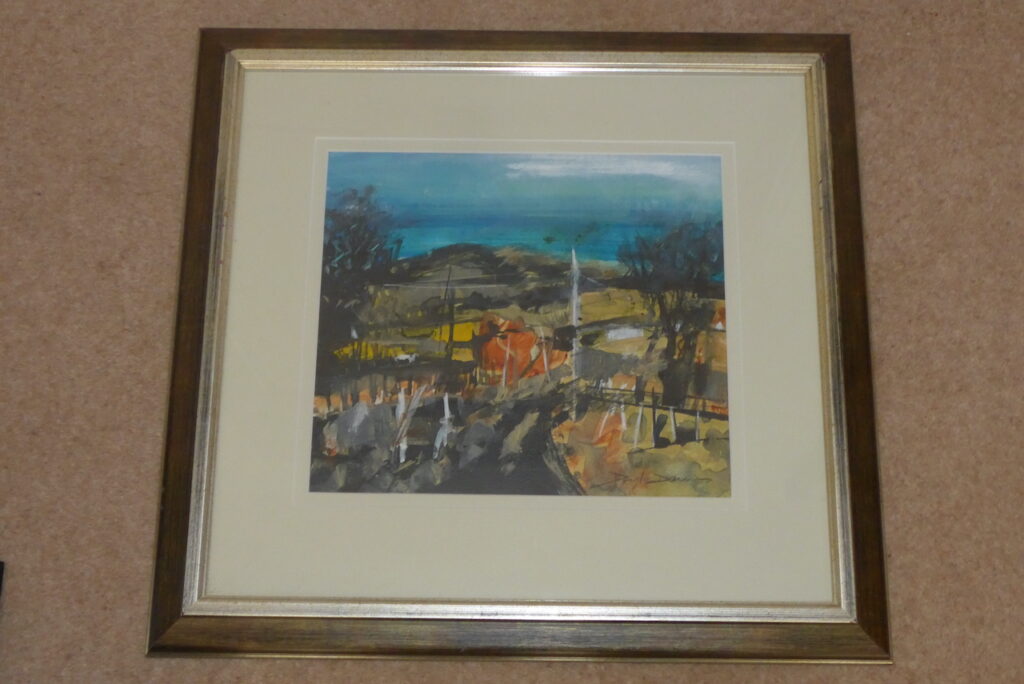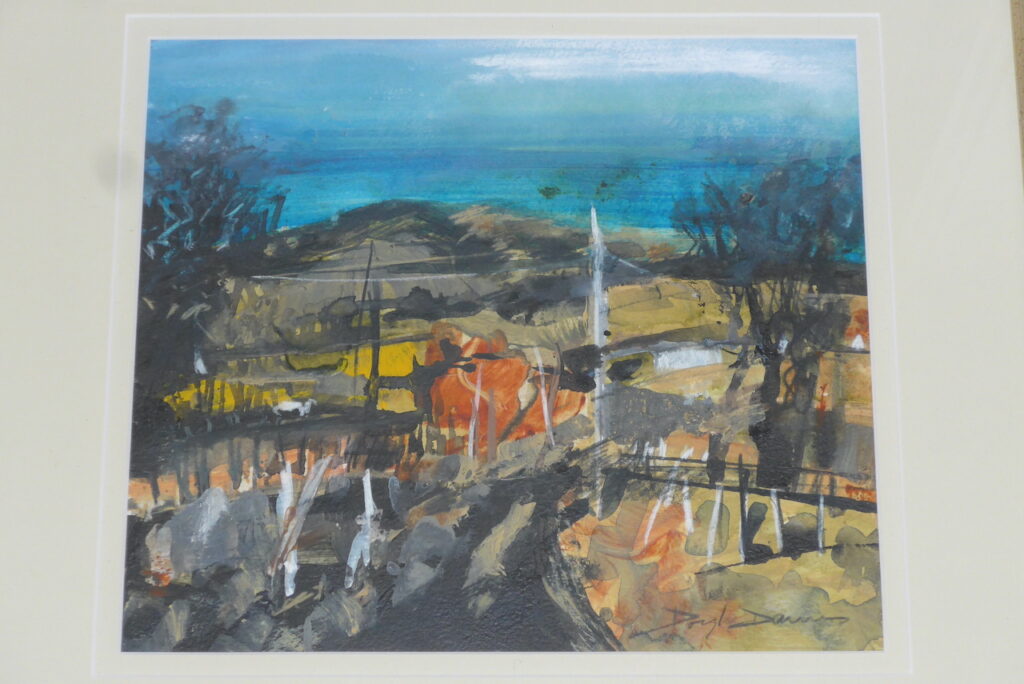 A colourful abstract landscape by the Borders-based artist Douglas Davies. In good condition in its original frame and mount.
Measures 31 cm wide by 27 cm deep (50 cm by 53 cm in its frame).
£xxx
SOLD
- no longer available