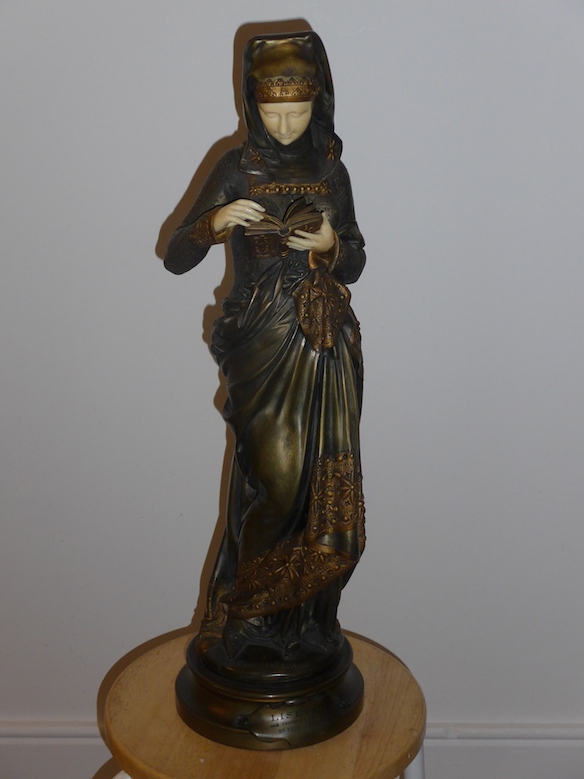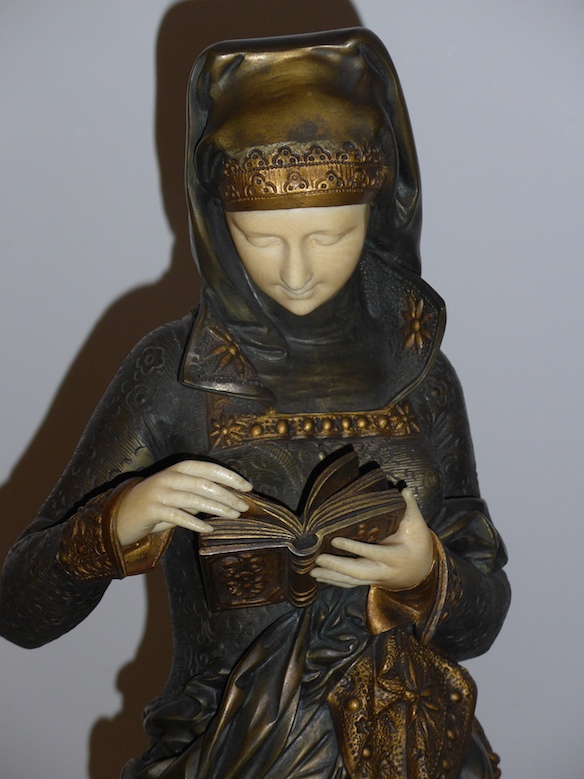 An exquisite bronze and ivory figure of a young woman reading, dressed in a headdress and elaborately embroidered costume in the pre-Rapheite  style, holding the pages of her book in two hands. By the French artist Albert-Ernest Carrier-Belleuse, who numbered Rodin amongst his students. Made circa 1880, this figure can be found in a  number of sizes, either  as a solid bronze figure or in and bronze with ivory head and hands, as can be seen in this present work. In fine condition.
Measures 61 cm high.
NB. Because of the fragility and weight of this artwork, special arrangements many need to be made for packaging, pricing and delivery. If you are interested please contact Bill.