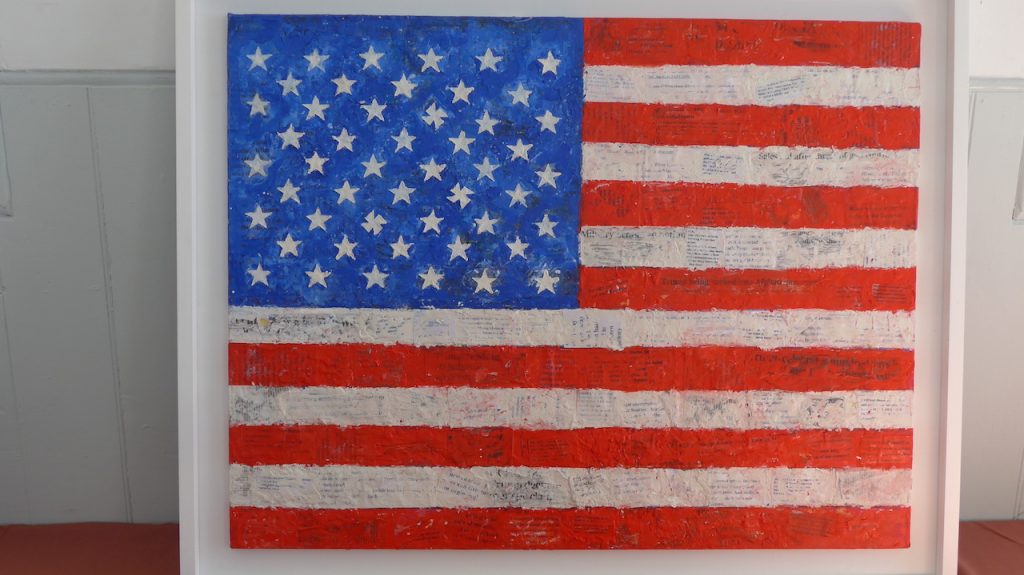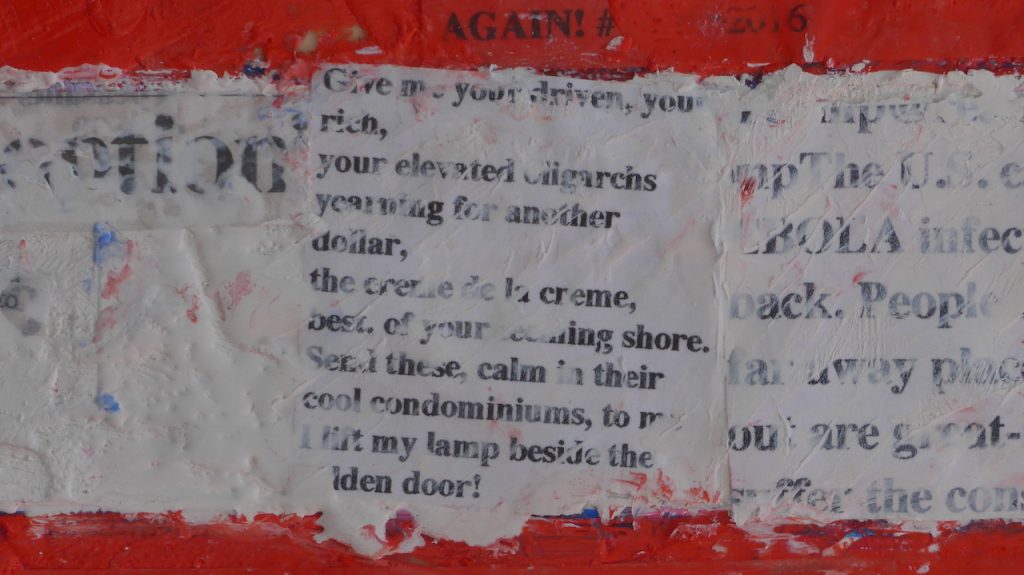 by  Bill Shannon
Plywood, Canvas and Encaustic Paint
True Tweets – Fake News – A work in progress!
Measures 92 cm wide by 70 cm deep (104 cm by 84 cm in its frame).
GIVE ME YOUR DRIVEN, YOUR RICH
YOUR ELEVATED OLIGARCHS YEARNING FOR ANOTHER DOLLAR,
THE CREME DE LA CREME, BEST, OF YOUR TEEMING SHORE.
SEND THESE, CALM IN THEIR COOL CONDOMINIUMS, TO ME
I LIFT MY LAMP BESIDE THE GOLDEN DOOR!